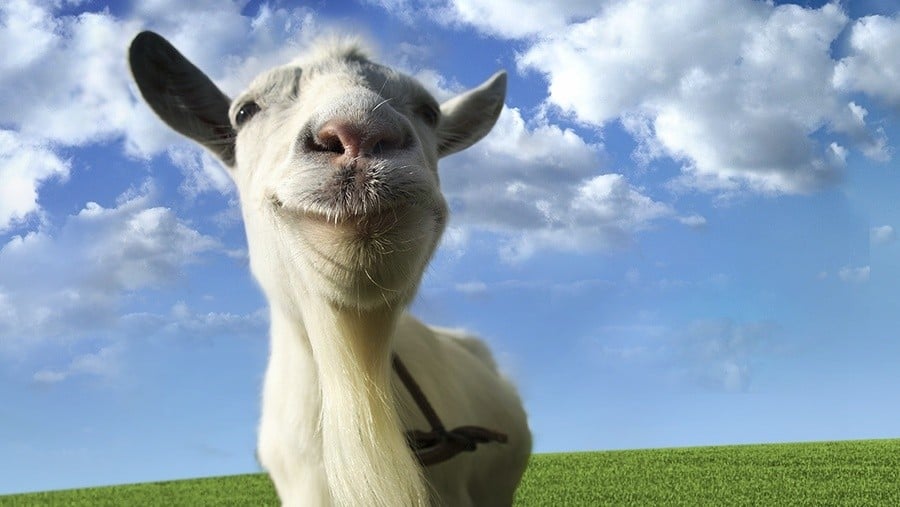 Among the surprise announcements during today's Nintendo Indie Highlights presentation was Goat Simulator: The GOATY. It's available to play on Switch as we speak.
That's right, everyone's favourite game about possessing the body of a goat, exploring an open, suburban world, bashing into everything in sight, and occasionally giving things a good lick is now on Switch. As the small clip from the presentation states, it's bringing "next-gen goat simulation" to a console near you.
The trailer shows you the exact kind of madness you can expect to find in the game, and the Switch version includes all DLC released for the title on other platforms.
You can pick the bundle up right now from the Switch eShop for £26.99 / $29.99.
Are you snapping this one up immediately? Is Goat Simulator perhaps not your thing? Tell us below.